VOICE COMMUNICATIONS SOLUTION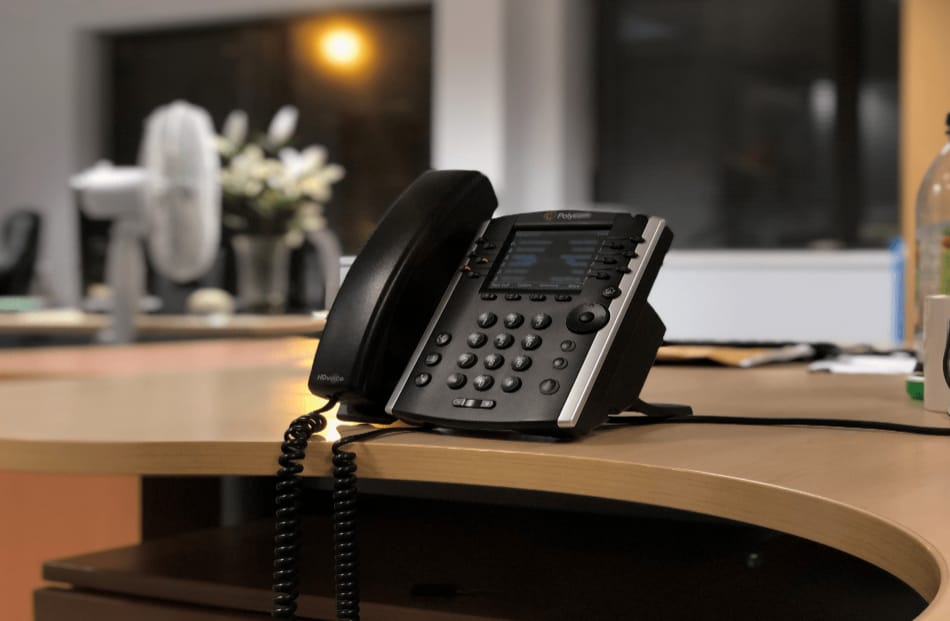 Voice communications service refers to DA's offerings for high-quality 2-way interactive switched voice or data communications at the point of origination, switching, transport, and termination, including without restriction connectivity with the Public Switched Telephone Network. As described in this document, Voice Communications Service may be an Analogue Service, PBX Service, VoIP Service, or a mix of these services.
The Product offering include:
Unified Communication Solutions
TDM / IP Based PBX for SMB and Mid Market
Server based UC enabled PBX for Large Enterprises
Phones and Clients
Contact Center and Mobility Solutions
Although there is no set standard for how a VCS should seem, what functionality should be included, or how the human-machine interface should look? The following characteristics may be found in the majority of systems:
Touch-screen technological devices.

The screed has sections for connection, frequency selection, and frequency modification.

Phone shortcuts (phones that can be dialed with just one button) have their own section of the screen, which is typically the biggest. In certain systems, these may be spread across numerous pages.

Extra phone features, such as a dial pad, a phone book, etc.

A control panel with options for things like volume adjustment, choosing output devices (such a headset or speakers), choosing the incoming call sound, etc.

Functional buttons, such as those for push-to-talk, conference calls, and call transfers.
Add Your Heading Text Here