DESKTOP AND WIRELESS PHONES
Desktop and Wireless Phones
The right phone every time:​
Having a good phone communication system is crucial to the success of today's businesses. Communication in business relies heavily on spoken word, whether it's between colleagues or with customers. Whether it's between colleagues or with customers. Whether it's between colleagues or with customers.
Superior audio, efficiency, and usability:
The Fiducive Tech voice solutions have a long history of providing robust and reliable performance. Offering highly innovative phones for your most trusted form of communication – voice – we are committed to continuously improving our products. The breadth and flexibility of our portfolio of desktop and wireless phones and accessories guarantees the best fit for your business. You can use our phones regardless of your business' size, and you'll get great speech quality.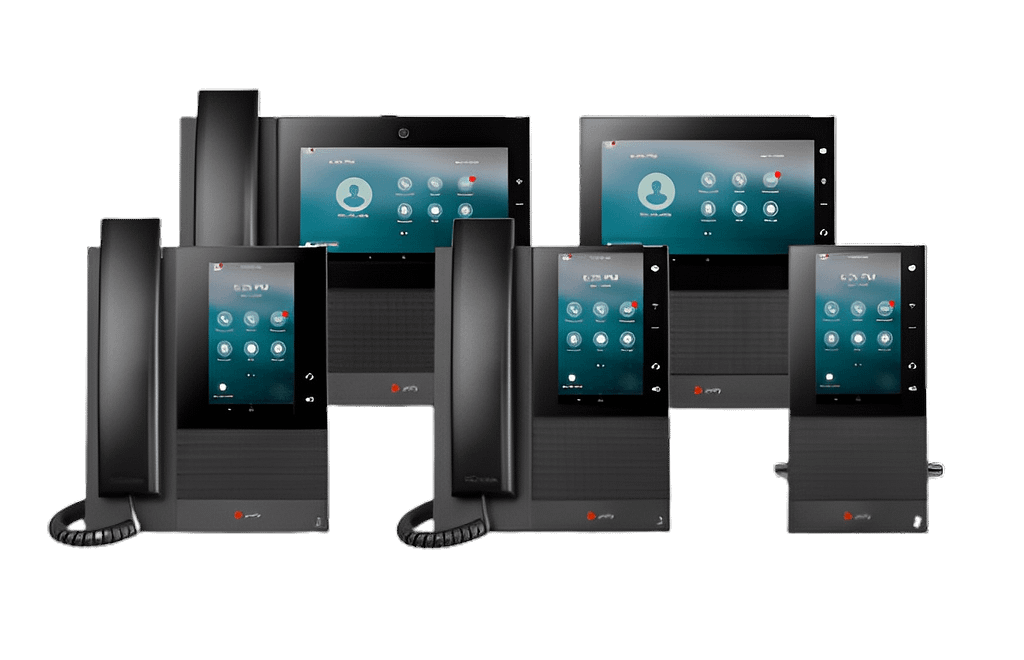 What do you expect from the perfect telephone?
More innovation, Our Desktop Family:
The desktop is an important area of communication and productivity for business performance. Teamwork, customer service, and stakeholder communication are all impacted by phones, which are key interfaces. Offering superior audio components and acoustic features, our desktop phones provide users with a seamless connection, responsiveness, and collaboration within and beyond the organization's walls.
Sustainability, climate protection and resource efficiency are key success factors for our business and when purchasing products we pay a great deal of attention to these criteria. In this respect, we are particularly pleased that the new Open Scape Desk Phone, CP phones meet these attributes and in addition reduced their energy consumption considerably.
In order for our business to succeed, we must ensure that we are sustainable, protect the environment, and use resources efficiently. These criteria play an important role in our purchasing Products. These attributes are also met by the updated Open Scape Desk Phone CP phones, which have been significantly reduced in energy consumption.
Making communication mobile:
Fiducive Tech  gives you more competitive advantages with wireless solutions:
Transact business in real time 

Support employee safety through rugged and reliable connectivity 

Avoid voicemail and phone tag

Facilitate workgroup collaboration

Deliver excellent voice quality

Reduce costly mobile phone bills
Add Your Heading Text Here